We have some shocking news for you. It seems that you cannot be completely sure in the infusion sets in your possession, after all.
On the 11th of September,2017, there was a statement released by the company Medtronic Plc stating that it will recall certain lots of its MiniMed infusion sets.
This recall is the result of the company receiving multiple reports of insulin over-delivery. This over-delivery occurred shortly after its users changed infusion sets.
In fact, faulty infusion sets appear to be the cause of a number of hypoglycemia cases (which required medical intervention).
There have been no death reports, and yet this issue is still believed to be life-threatening in extreme situations.
What to Keep an Eye Out For
The problem here is, Medtronic did not mention how many infusion sets were in the recall. They didn't release any specific LOT and REF numbers which are affected by the issue at hand.
However, they have asked their consumers to go to this web page.
There, they can type in the LOT and REF numbers of their infusion sets in order to determine which (if any at all), are involved in this recall.
Why Was It Recalled in The First Place?
After Medtronic had received reports concerning hypoglycemia after changing infusion sets, they launched an investigation regarding this issue.
They discovered that the faulty infusion sets could end up over-delivering insulin, if any kind of fluid (water, alcohol, insulin) ends up blocking the membrane of the infusion set during the fill-tubing/priming process.
That why Medtronic has discontinued this faulty membrane and instead developed a 'new and improved' membrane for their infusion sets. This is in the hopes that all the new products will be defect-free, unlike the previous ones.
What You Can Do
If it just so happens that the only infusion sets which you have in your possession happen to be part of this recall, yet you urgently need to use one, at least make sure to follow the list of Key Steps given by Medtronic.
It shows one how to replace the specific infusion set, while making sure it doesn't over-deliver insulin. The site states that after you fill the reservoir, you must make sure that the insulin vial is held upright when the reservoir is removed from the (blue) transfer guard.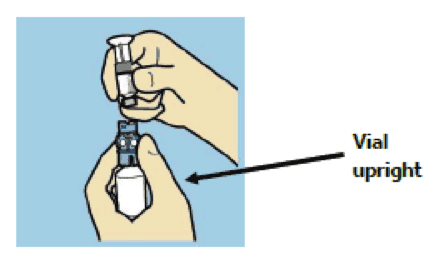 What this does is prevent the insulin from getting at the reservoir's top by accident, which means it might be transferred onto the membrane of the infusion set.
Furthermore, if any liquid is visible inside the tubing connector or the reservoir's top, you should start over using a new infusion set and reservoir.
These instructions also warn the user not to change their infusion sets before going to bed. After all, you'll need to be awake in order to monitor your blood sugar an hour after the change of the infusion set.
You would do well by replacing the remainder of your recalled infusion sets as soon as are able. You may send the recalled infusion set to Medtronic within a period of 4 weeks, and have it replaced for you at no cost. One can find the instructions for returning your device here.
If, on the other hand, you have MiniMed infusion sets which do not belong to this recall, be sure to use only those, and return any recalled infusion sets which you may possess for their proper replacement.
Seek Medical Attention
It is necessary to contact your doctor if you happen to experience any of the following symptoms:
Tiredness
Blurry vision
Dizziness
Tingling skin
Difficulty sleeping
Shakiness
Pale skin
Hunger
Sudden mood change
Headache
Rapid heartbeat
Trouble remaining conscious or concentrating
Sweating
Coma (only in severe cases)
Seizure (only in severe cases)
We hope this information was useful to you, and now you know what to do if you happen to possess any of these recalled infusion sets. Stay healthy, dear readers.
Source: The Diabetes Site | Medscape